You've probably seen plenty of movies where scenes of walkers being lead by a pack of dogs are portrayed. Now that you have a dog, you may find that you don't have enough time to walk them properly. Whether it's for bathroom or exercise reasons hiring a dog walker can make your life much more comfortable.
If your like many pet owners, the thought of hiring a stranger to visit your home while your away can be quite daunting. You also may be wondering how to pick the right dog walker for your pet.
Should you hire a dog walker?
Yes, only if you have the means to do so. The benefits of having your dog walked while you are away are huge. Your dog will be able to socialize, exercise, and add some enjoyment to their day of usually being alone.
NOTE: Emily and I have never hired a dog walker for Bella our Boston. This is for two reasons. When we were both working fulltime we were saving every penny we earned. Second, apps like Wag! and Rover didn't exist or we just didn't know about them.
Below we will go over the proper ways to find legitimate dog walkers and what you should consider before hiring one. Dog walkers can be utilized for daily, weekly, or even one-time walking sessions to fit your personal needs.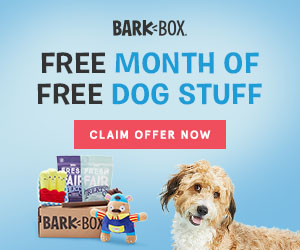 Benefits Of Hiring A Dog Walker
Hiring a dog walker can have several benefits that you may have never considered. For starters, hiring a dog walker takes a ton of pressure off of your busy schedule. If you have a full-time job, then you may have found yourself running home for lunch to let your dog out.

While some dogs do excellent with crate training, many still require a bathroom break around the halfway point of your workday. This leaves many owners with two choices, run home for lunch if possible, or be prepared to clean up a huge mess.

A dog walker can help alleviate these issues giving you peace of mind when your away from home. Many walkers even board or do pet sitting on the side, this can be a great way to quickly take care of your dog during vacations.

Even if your dog is fully potty trained, having a break from the quiet of your home can be a wonderful treat. A dog walker will be someone your dog can look forward to seeing. Many walkers can be scheduled for longer or shorter walks to meet the exercise needs of your dog.
The walker may even offer to let your dog socialize with other clients dogs. Some dog walkers will also do small chores like bringing the mail in when they come to pick up your dog.
Negatives Of Hiring A Dog Walker
There are quite a few headaches that can go along with hiring a dog walker. You will need to give a dog walker a key to your home. This can be anxiety-inducing the first few times your walker comes over. You may also find that it can be exhausting to look through resumes of potential walkers.

Dog walkers generally aren't a good choice if you're trying to calm a dog with separation anxiety either. In some situations, anxiety can become worse when the walker leaves the dog for the day. Keep in mind that the cost of dog walking can add up quickly, especially if you need daily walks.
How To Choose Your Walker
If you decided to start looking for a dog walker, then there are some tips you should follow to find the right person for the job. Even a dog walker with glowing revues may just not fit your pets needs. To ensure a successful partnership, you need to look into multiple options.

See what each walker offers and learn about what types of dogs they have previously dealt with. You should feel free to ask for references for potential candidates and see if you can contact any former clients to get a good grasp on the walkers level of responsibility. You will also want to watch out for a few red flags that may indicate someone is untrustworthy to receive a key to your home or spend time alone with your pet.
What To Discuss With Potential Walkers
To determine if a dog walker is right for you, ask them a plethora of questions. Inquire about how much time they spend on an average walk. Find out what their planned walking path is from your house. You should be able to know the area your dogs going to be in at all times. If your dog walker does multiple dogs during a walk, check-in on the temperaments of the dogs that yours will be walking with.

Ask if the walker plans to take the dogs to a park for some playtime, some walkers will make a weekly ritual out of visiting a dog park. You should also check to see if your potential walker has any medical knowledge, such as how to do pet CPR. You will want a walker that is prepared for little mishaps to happen. Many walkers carry pet first-aid kits in case of any accidents that occur during the walk.

You should check to see if your walker has handled dogs similar to yours. If you have a giant breed, the last thing you want is your mountain dog to overwhelm your new walker. The same can be said for those with senior dogs who may need to take frequent rest stops along the way. With some walkers, you can even talk about receiving pictures from the walk. This can be especially important during the early days of your relationship with the walker.

Be sure to let your walker know what you expect and how you want your pet taken care of. If your dog likes to chase cats, make it clear to avoid walking past them when possible. If your dog needs frequent water breaks, then make sure the walker accommodates their needs.
You will also want to supply the walker with your vet information and give them instructions in case of an emergency. You will need to find a walker who is entirely comfortable with providing the same level of care for your pet that you do.
Signs of a Bad Walker
The last thing you want is to get a bad walker. Bad walkers can be as severe as stealing from your home or as disappointing as cutting your dogs walk short. To avoid this predicament make sure you examine your candidates thoroughly. If a walker has no reviews, you should be cautious. If they're starting out then ask about their previous work history and professional references you can contact about their work ethic.

It's also suggested to Google your prospective hires to make sure no criminal records pop-up.

Make sure that your questions are being answered, if the walker dances around the subjects, don't hire them. You will also want to meet them before agreeing to let them be your walker. If the hopeful refuses to meet, then you should avoid working with them.
The Cost Of Hiring A Dog Walker
The cost of hiring a dog walker can vary greatly. Depending on the walker's experience and where you live the price of a walker can vary. You will generally be charged per dog walking section or opt to pay a weekly fee to your walker. A basic dog walking session will take around 30 minutes and will cost about $12 to $30 in most areas. If you choose to go with a company, then you can expect to pay the higher end of the spectrum.

The cost of the walk will go up based on the amount of time you want the outing to last and if you want a private or group walk. Many businesses will also offer discounted lump sum amounts if you require daily services. Some walkers will also have add-ons for an extra fee, such as in-home playtime or even training that can be done before or after your dogs daily walk.
If you are looking for ways to save money check out my page covering different coupons and discounts. This page is updated monthly with deals I'm offered. Click here for the page, Dog Coupons & Discounts.
What Websites Can I Find Dog Walking Services?
There are quite a few popular online services that can quickly help you find a dog walker. Many of these sites even require a background check to verify that they can safely book your dog to a qualified individual.
Rover
Rover is a popular app that lets you book everything from dog walkers to boarding accommodations. The app clearly lists out what type of dogs each walker is comfortable dealing with.

You can also see real reviews from previous clients and get a feel for what level of care the walker can provide in challenging situations. This site makes it easy to schedule weekly, daily, or one-off sessions.
Petsitter
Petsitter is a simple to use site that shows dog walkers by their hourly rates. The site even promotes featured walkers. The site doesn't have reviews and is made to be an easy to use marketplace where you easily connect with and then self-interview pet care professionals.
Wag!
Wag! Is a service that pre-vets dog walking hopefuls using several different assessments to measure their knowledge of dogs. Wag! Encourages it's walkers to share photos, and videos of your pets walk. It also has an option to connect and schedule you with top-rated walkers quickly. As a bonus downloading the Wag! app lets you track your dog walker in real-time.
Ever tried Bark Box? Here is an offer I received as an affiliate:
Get $5 off any new BarkBox Subscription (The Coupon Code is AFFILIATES)
Website links: