One of the most important accessories you'll need for your Boston Terrier is a durable and well-fitting harness.
You know that this breed has a unique body shape and also tends to pull when excited, which is why you need a harness that offers you better control over your Boston without hurting it.
Keep reading to discover which is the best Boston Terrier harness for your little bundle of joy.
Best Harness For Boston Terriers (Pros & Cons)
Just in case you are in a hurry, here is a summary of the seven best harnesses covered in this guide.
7 Best Boston Terrier Harnesses
Choosing a harness for a Boston doesn't have to be stressful always remember if the one you order doesn't fit your dog because it's not the right size harness or it just doesn't fit your dog's style, RETURN IT and try again.
We chose the Dean and Tyler small-sized harness for Bella, our Boston Terrier, becuase she is a chewer, especially when she was going through her teething phase. She had destroyed her earlier harnesses, but she could not chew through this one. We loved the Dean and Tyler for its sturdiness and durability.
The harness also has extra D-rings which make it nice for a brace handle. It makes walks heaven – hold on to the handle if someone comes, then release your dog when they're gone…if necessary
Dean and Tyler harness is super easy to put on and take off making it a great option as a daily walking harness. It also helped put a stop to Bella's pulling – she pulls when she sees her favorite people or dogs on her walks.
Another thing we loved about the Dean and Tyler harness is that it does not chafe or irritate Bella's skin. Bostons have sparse fur on their bellies and some harnesses tend to cause a great deal of irritation. But not the Dean and Tyler.
Another great thing about the Dean and Tyler harness is that it can take quite a beating. We have been out with Bella in it in all kinds of weather and have also washed it numerous times. But the stitching is still holding well.
The harness also features a reflective rim that keeps Bells visible at night or in low-light conditions.
This versatile harness would be great for daily walks as well as hiking harness.
Please note that if your Boston is between 15 lbs or less you might want to choose the XS size. We chose the large size for Bells. (Refer to my sizing tips later in this guide). You don't want to get the wrong sized harness.
Buy this harness or look at reviews on Amazon here: Dean and Tyler Dog Harness.
Pros
Heavy-duty harness – Extremely sturdy and durable and washes well.
Deters pulling – without choking your pet.
Comfortable for dogs – No chafing or irritation.
Adjustable Straps
Cons
Bulky – some dogs might get overheated in warmer months.
Read: 7 Best Chew Toys For Boston Terriers – Aggressive Chewers
With more than 40,000 positive reviews (at the time of writing this guide), PoyPet dog harnesses are best-sellers for a reason:
First of all, the harness has recently been updated by the brand. The new version has overcome several flaws after incorporating their customers' feedback. Its new features like an open-neck design make it easy to put on and take off and also minimize the adjustments needed.
Secondly, the well-designed harness completely eliminates pulling, evenly distributes pressure, and prevents your dog from choking putting the right amount of pressure on the neck and chest area. This is important for preventing neck issues like a tracheal collapse in Boston Terriers.
PoyPet harnesses also feature dual elastic construction on belly straps, which enhance your Boston's comfort by absorbing jerks and reducing strain.
The harness's handle is also padded which makes it comfortable for Boston Terrier owners who need to pull or pick up their pup should the need arise.
Lastly, the harness is sleek and non-bulky- great for warmer months. It is lightweight and allows maximum dexterity.
Buy this harness or look at reviews on Amazon here: PoyPet No Pull Dog Harness.
Pros
Easy on-off – open-neck for easy removal and wearing.
Comfortable for owners – soft neoprene padded handle
Comfortable for your Boston Terrier – breathable mesh lining
Cons
Difficult to adjust – many users reported having issues with the adjustability. You have to constantly work at it for the strap to move.
If you need a harness that performs multiple tasks, you will love the Kurgo dog harness.
It comes with a 10-inch seat belt tether that makes car rides and vet visits easier for you and your Boston. The tether minimizes movement and prevents motion sickness in dogs. It can also prevent them from being thrown off in case of sudden stops.
Also, Check Out 5 of the Best Car Seats for Boston Terriers
We strongly recommend the Kurgo harness if your Boston Terrier is a puller. Its front d ring is great while training your Boston not to pull on its walks and its back clips can be used for regular walking/jogging.
The well-designed harness also comes with five adjustment points to ensure the best fit for your Boston.
Buy this harness or look at reviews on Amazon here: Kurgo No-Pull Dog Training Harness.
Pros
Comfortable for you and Boston Terrier – padded chest means no chafing or irritation
Multi-purpose and versatile – ideal for training, regular walking, and car rides.
Easy to use – overhead pull-on design and no-stick buckles make putting and removing the harness easy
Sleek design– non-bulky, great for warm weather
Adjustable – 5 adjustment points for the perfect fit for various dog breeds.
Chew proof– sturdy, durable, long-lasting.
Cons
Size issues – many people had to return/exchange the harness due to an improper fit.
Read: Boston Terriers – Dog Breed Facts, Features, and Traits!
Have a Boston Terrier puppy? Well, you're in luck when it comes to a harness. We used this harness for Bella when she was a puppy, her's was purple, until she was about ten months old. It is an adjustable harness, which ensures a great fit for growing Bostons.
The soft and durable webbing did not chafe her delicate skin. It is also abrasion resistant.
Its high-quality nylon construction also ensures durability.
Red Dingo harnesses are available in various color options and sizes. They are also easy to adjust for a perfect fit.
Buy this harness or look at reviews on Amazon here: Red Dingo Classic Dog Harness.
Pros
Durable – made using high-quality nylon
Easy to use – 2 clips on the midsection make it a breeze to put on and take off.
Perfect fit – adjustable around the neck and chest.
Cons
Not easy to adjust
Not for very large dogs, escape artists, and aggressive chewers – the straps might be slightly thin, easy to chew through, and also easy to escape from for some dogs.
Winsee dog vest harnesses have several great design features that you and your Boston Terrier will love:
First, the vest style harness features a unique locking mechanism which means you can lock the slide adjustors once you have customized the harness for your Boston, keeping your dog safe from escape. Its 2 D-rings are reinforced on the extensional part and cannot be pulled apart even by even the most serious of dog pulls.
Secondly, it has a sturdy nylon handle that makes it great to hold back your Boston when walking off-leash in the event someone comes or another dog runs toward you.
Thirdly, its breathable mesh lining and padding make the harness very comfortable for your Boston Terrier, especially in the warmer months.
The versatile harness features D-rings on the front for training as well as on the back for regular walking.
Last but not least, the sturdy harness is made with 1680 D oxford material. This high-density nylon is tough even for the most aggressive chewers to rip apart.
Buy this harness or look at reviews on Amazon here: Winsee Dog Vest Harness.
Pros
Reflective straps – easy visibility at night
Adjustable & Customizable – has slide adjusters on the chest and neck with a locking mechanism
No pull and choke free – ideal for training with D-rings front and back and designed for pullers. Specially designed for pullers.
Easy to use – easy snap buckles
Durable – this long-lasting harness is made using 1680D nylon material.
Cons
The front clip is placed too low on the harness – causing the leash to come in between the legs of some dogs.
Shifts significantly – many pet owners felt that the harness shifts significantly when pulled on the lead, despite tightening it.
PhoePet harnesses have received thousands of positive reviews due to their following design features:
These beautiful harnesses are available in bright and reflective colors which makes them the best harness to walk your Boston Terrier in low-light conditions. Drivers can see the harness from a distance, giving them more time to react.
The no-pull harness makes for stress-free walks while preventing choking and injuries to your Boston.
The harness comes with side buckles which allow you to put them on your dog without going over its head.
The lockable harnesses also prevent escape artists from getting out. There is a sturdy handle on the harness to help you control your dog when needed.
Buy this harness or look at reviews on Amazon here: Phoepet Harness.
Pros
No pull design – 2 hook loops front and back.
Reflective material – more than 5 bright colors to choose from.
Handle on the back – pull your Boston closer to you when the need arises.
Comfortable – Breathable air mesh nylon and padding to keep your pet comfy
Cons
Size issues – even with the straps tightened to the max, some small dog owners found these too large on their small dogs.
Barkbay no-pull training harness is great for small dogs like Bostons due to the following features:
We loved the fact that it comes with an ID tag pocket so you can keep your pet safe.
The harness is ideal for training your Boston Terrier to heel and not pull. It comes with front and back D-rings which make the harness versatile.
Barkbay harnesses are made with sturdy nylon and anti-chafe padding. They distribute pressure evenly over your pet's back and neck.
They also feature a unique adjustable strap design with four adjustment points. This ensures a snug fit.
Buy this harness or look at reviews on Amazon here: Barkbay No Pull Dog Harness.
Pros
Comfortable for dogs – anti-chafe and air mesh for breathability.
Several safety features – ID tag pocket, top easy-lift handle
Strong and durable – durable ripstop fabric construction, rust-proof metal sliders with high tensile strength, and secure and durable plastic buckles.
Bright colors – for easy visibility
Cons
The colors are off – not the same as seen on the screen
The handle is thin – some users could barely get in two fingers
Size issues – especially along the dog's shoulder and belly
Related Articles: 15 Epic Tricks To Teach Your Boston Terrier!
Best Leash for Boston Terrier Harness- PetSafe Nylon Leash
Many dog harnesses come with a leash but if yours doesn't, then we highly recommend the PetSafe 1-inch 4-foot leash. This is the ideal length and thickness for most Bostons. It keeps your pet at an optimum distance and is ideal for training your pet to walk properly on the leash.
PetSafe nylon leash has an easy-on, easy-off design which makes it a breeze to connect it to your pet's collar or harness rings. The leash's swiveling head discourages tangling which is a problem with many dog leashes.
The brand makes leashes in various sizes. You can choose the thickness of the leash as well as its length. As mentioned earlier, I strongly recommend the 1-inch 4-ft leash.
The PetSafe brand is a reputed brand of pet products since 1991. Over the past three decades, they have carved a name for themselves with their high-quality products.
Buy this leash or look at reviews on Amazon here: PetSafe Nylon Leash.
Pros
Easy to hold – no chafing or irritation to your hands
Available in various colors and sizes – color-coordinate with your pet's harness.
Durable – one-piece construction using superior nylon and nickel-plated zinc alloy clasp enhances durability.
Cons
Color disparities – the red color is more like hot pink.
Do check out my video for a detailed review of the PetSafe nylon leash.
Video – Where I show you the harnesses I use for my Boston Bella
Don't forget to check out my video on this topic where I have reviewed 3 of the above Boston Terrier Dog Harnesses in detail.
Should a Boston Terrier Wear a Collar or a Harness?
The American Kennel Club recommends that young puppies and small dogs like Boston Terriers are better off wearing a harness when they go out on outings or walks that could cause them to pull.
The breed is an excitable one and they often have no control over their actions. Also, their unique body shape makes them better suited for harnesses than for collars. Here are the benefits of using harnesses for Boston Terriers:
Safety and Health for The Dog
Bostons usually tend to pull on the leash every time they see a squirrel or a dog they like (or dislike!) or people they want to greet on their walks.
With a collar, this pulling action can exert intense pressure on their necks. This could cause neck injuries as well as issues like tracheal collapse in small dogs.
Studies have also found that pulling on the leash can increase the pressure inside the dogs' eyes and ears. Increased eye pressure due to pulling can create additional issues for dogs with glaucoma and eye injuries.
Harnesses evenly distribute the pressure over the dog's neck and back. The right sized harness minimizes injuries to a dog's eyes, ears, neck, and back.
Better Control for The Owners
Since Boston Terriers tend to go out of control under certain circumstances, it is important that owners take control.
A good harness gives that control to owners. It allows you to handle your excited pooch easily. Harness with front rings completely deter a dog from pulling giving you extra control. Many harnesses also feature a handle that helps you quickly pull your dog toward you or even pick it up.
No-pull harnesses can also be used during the puppy's training phase to teach a Bostie to heel or walk without pulling.
Check Out My Detailed Guide on Boston Terrier Leash Training.
How to Measure a Boston Terrier for a Harness?
Here are the steps to measure a Boston for a harness:
Make sure your Boston is relaxed when you measure it. Have it standing up.
Use a tape measure or a string. If you use the latter, you can make markings on the string with a pen.
Measure your dog's chest girth at the broadest part of the chest, just behind its front legs.
Measure your Boston's neck girth at the broadest part of the neck although most harness manufacturers usually mention the chest girths instead of neck girth.
Do allow a 2-finger space for your dog's comfort, especially your dog's throat.
If your Boston fits for two sizes listed for the brand, choose the larger size.
Because there are three weight categories in the Boston Terrier breed, an average adult Boston could measure anywhere between 12-20 inches around its neck with a chest girth between 18-30 inches. Your dog's weight is less important it is better to get out the tape measure before you buy a harness.
Below is a table showing the general size recommendations for a harness for dogs based on dogs' neck and chest girths. Please note that sizes vary from brand to brand. So measure your Boston accurately and follow the size chart for the brand you select in order to get the right harness.
| | | |
| --- | --- | --- |
| Chest Girth | Neck Size | Harness Size |
| 13-19 inches | 9-12 inches | XS |
| 18-21 inches | 11-14 inches | S |
| 22-27 inches | 14-17 inches | M |
| 27-32 inches | 17-19 inches | L |
| 31-38 inches | 21-33 inches | XL |
Boston Terrier Harness Sizing
What Size Leash to Choose for Boston Terrier?
When it comes to leash sizes, we need to consider two important aspects – the length and the width of the leash.
The Length of the Leash
Dog leashes come in many lengths.
In general, a shorter leash is always better because it means a shorter distance between your hand and your dog. A shorter distance, in turn, means better control.
The shortest leash size in standard dog leashes is 3 to 4 feet. This is ideal for Boston Terriers. You can also choose a 3 or 4-foot leash for your Boston puppy. This length is ideal for teaching your dog to stay by your side.
Even after your Boston is fully-trained and has better leash manners, I still recommend using a 4-ft leash. Some people do use 5 or 6-feet leashes as they allow your Bostie to explore more. But if you find your dog jumping or lunging at people and dogs, then please go back to the 4-ft leash.
The Width of the Leash
Dog leashes for small to medium dogs like Bostons can measure 3/4th, 5/8th, or 1-inch wide. I recommend going for either the 5/8th or 1-inch wide options. These are comfortable for you and also deter chewing if your puppy is teething.
Which Is the Best No-Pull Dog Harness?
Barkbay would be the best pick for a Boston Terrier who pulls. This inexpensive harness has nearly 8,000 five-star reviews on Amazon and has a great design. Check it out below…
Rember the best no-pull harness is the one that fits your dog snugly but not too snugly. It also should not be so loose that your pet can escape. The harness should be padded so it is comfortable for your dog. Look for air-mesh and 1680 Denier oxford nylon harnesses as these are durable yet breathable.
A vest-like design with leash fasteners on the back and front are ideal for Bosties as they give you the flexibility to use the harness for training as well as for relaxed walks.
When shopping for a no-pull harness, make sure it is designed for your Boston's unique body shape. No two dogs are the same, even within a breed. So measure your pet accurately around the chest and neck for the right size.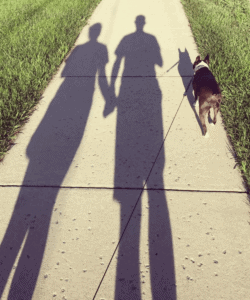 What To Avoid
There are a few things you are going to want to avoid when it comes to walking your Boston Terrier and what not to buy for this family-friendly event.
Slip Leashes – these are leashes that slip around the neck and become tight. Yes, I know Cesar swears by these…while I do like Cesar (some don't), these leashes can really hurt a small dog breeds neck like a Boston Terrier.
Collars – while having a collar on for id tag purposes, it is safer for your Boston to wear a harness when going on walks. In the event, they pull or you need to pull them toward you they are better protected.
Retractable Leashes – while I have used these leashes in the past with Bella, I don't recommend them anymore. By having a shorter leash you have extra control by having your Boston right by your side. If you want them to explore, take them to a safe place where you know it's fine for them to be off the leash.
Final Thoughts – Boston Terrier Harnesses
The best harness for Boston Terriers deters pulling and should be comfortable for your dog and designed for the breed's unique shape. The harness should not put pressure on your dog's airways.
I strongly recommend the Dean and Tyler Small Dog Harness. It is perfect for Bostons that pull and will not choke your pet. The heavy-duty harness is also sturdy and durable and easy to put on and take off.
While training your Boston not to pull on walks you may need a treat to give them. check out this article – 6 Best Dog Treats For Boston Terriers (And 3 Treats To AVOID!)